Welcome to Heroes
High quality signed and unsigned memorabilia.
Professional award winning framing designs for all types of memorabilia. Bring your items in to be framed. Free colour and design consultation. Professional quality workmanship. Award winning designs.
More about what we offer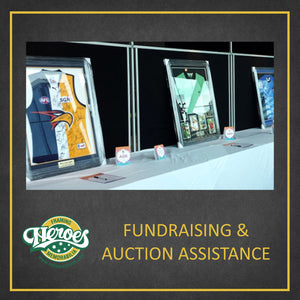 'No Risk, No Worries"
We can help your event with our
'No Risk, No Worries' Fundraising Program.
FUNDRAISING ASSISTANCE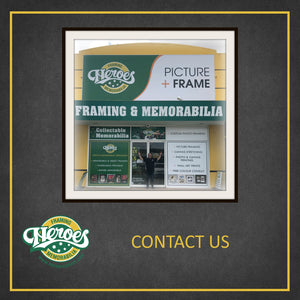 Contact Us
All the ways you can contact us now!
CONTACT US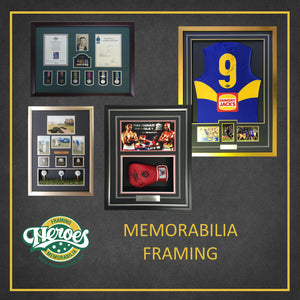 Frame your Memorabilia
Be inspired by examples of our award winning designs and quality workmanship.
FRAME YOUR MEMORABILIA
Location
Heroes Framing and Memorabilia
3/203 Collier Road
Bayswater WA
PH (08) 9271 0185
Email: info@heroescollect.com
Mon - Fri, 9am - 5pm
Saturday, 9am - 1pm